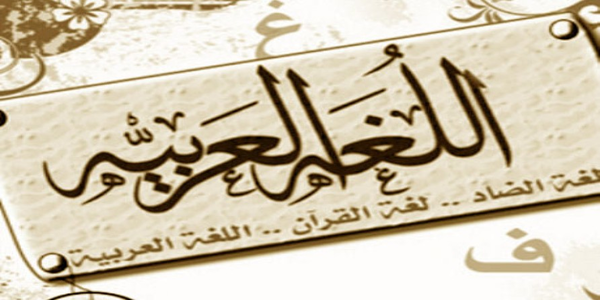 Department Profile
The Department of Arabic has a tradition as old as the College itself. Afzal ul Ulama Entrance was introduced in 1968, Afzal ul Ulama Preliminary in 1970, subsequently sanctioned Afzal ul Ulama Degree in 1972 and Post Afzal ul Ulama in 1995. Later the Afzal ul Ulama Degree approved as B.A. Afzal ul Ulama in 1998, and Post Afzal ul Ulama in as M.A Post Afzal ul Ulama in 2000. The department is recognized as the research centre in Arabic language and literature by the University of Calicut. With professionally trained members of the staff, it provides immense scope for the students to get themselves exposed to translation, communication,and functional skills in Arabic.
Department Vision
The Department of Arabic Language and Literature envisages excellence with international competence. It also seeks to enhance the Arabic Language standard through research contributions that would improve its students and serve the local community.
Department Mission
The Department of Arabic Language and Literature seeks to provide a suitable educational environment, hold curricular and extracurricular activities and place research on its top priorities in service of the local community.
Objectives
Sharing the legacy of Arabic language to the future generation through conducting and encouraging research-oriented activities.
Organizing and participating in seminars and conferences.
Take initiatives for developing study plans fulfilling the requirement of quality education.
Rigorous Continuous training on research and academic innovation.
Promoting students' linguistic, intellectual and critical thinking skills.
Strengthening the rapport with the local community through holding seminars and conducting linguistic studies
Programmes Offered
Ph.D. in Arabic Language and Literature
As an approved research centre of university of Calicut, the college has to follows the research rules & regulation of the university, and directions timely notifies. The admission to the research programme strictly adheres transparency for genuine scholars.
M.A. Post Afzal ul Ulama in Arabic
The Post Graduate Programme in Post Afzal ul Ulama Degree in Arabic under credit semester system is designed to equip the student with the requirements of modern times. This programme is a well thought out amalgam of classical and modern elements of the Arabic Language and Literature. Though it retains the important characteristics of traditional MA courses emphasis has been given to introduce methods that help the students keep pace with the ever-changing trends in the world of Language and Literature. The students will be taught different aspects of Arabic as a living language in the world with its geopolitical significances. The practical aspects of the Arabic Language as translation (both theory and practice), simultaneous interpretation, modern terminology and applied grammar are given due importance in the syllabi. As for literature, its modern branches i.e. Novel, Short Story, Dram, Poetry and Modern Essays have been given adequate representation.
B.A. Afzal ul Ulama in Arabic
B.A. Afzal ul Ulama in Arabic is an under graduate Arabic language course, it covers the areas regarding Arabic literature; society, Poetry, prose, drama, novels, grammar etc. By completing and passing six semester courses of study, candidates can go for further Master's Degree Programs in various colleges/Universities in the country. By completing the course, they can find jobs relating to the very fields in many places both in India and outside in academic institutions, fields of travel and hospitality, restaurants, travel agencies, airports and many other businesses that are seeing increase in Arabic customers.
Afzal ul Ulama Preliminary
Afzal ul Ulama Preliminary is a two-year foundation course in Arabic language and literature with courses in Classical Arabic Literature and Islamic history apart from two papers in English. End of year exams are conducted by the University and those who pass the exam can join B.A. Afzal ul ulama course. At the same time, they are eligible too to work in schools as UPSA and LPSA (Arabic).
Add on Courses
Besides the regular programme of the affiliating university, the department conducts add-on, certificate programme in order to the need of and trends of students and society.
Gallery